We are a friendly and supportive network that meets at BAWA, Filton. Meeting details and directions are in the column on the left. You can contact us via the Tackle helpline, which will put you in touch with us: 0800 035 5302. Or join us via the Contact/Join us link above. We also  give prostate cancer awareness talks to interested groups, including those with learning disabilities. To arrange a talk, contact prospect.bristol@gmail.com or 0800 035 5302.

Officers and committee re-elected

Tim Bond, below, was re-elected chairman of Prospect at the 2023 AGM. Martin Webb, below right, was also re-elected. Other committee members, including Jeff Allen and welfare officer Hans Brunner, below, were re-elected.
Just diagnosed? Our group aims to:
Support men who suspect they may have prostate cancer or who have been diagnosed and feel they need more information or support to decide on the best way forward. Our members have been through a variety of treatments and many are willing to talk to newcomers about any issues. A list of these members and the treatment they have had is available via committee members.
Provide a local informal meeting place for PCa patients, where personal experiences of treatments can be exchanged. We organise occasional walks (see below) and our usual meetings have resumed at 7pm at the BAWA, Filton – directions here
Keep patients in touch with medical professionals and up-to-date knowledge of medical developments and local arrangements for treatment.
Champion the cause of PCa patients and encourage all men over 50 to receive an annual PSA check. The PSA test is explained here and this article explains what the prostate is. This site tells of the warning signs of this cancer. And you can check your risk here with just 3 questions. And here is a guide for men who've just been diagnosed.
Raise awareness of prostate cancer.
Symptoms of cancer do not usually appear until the prostate is large enough to affect the tube that carries urine from the bladder out of the penis (urethra). When this happens, you may notice things like:

an increased need to pee
straining while you pee
a feeling that your bladder has not fully emptied

These symptoms should not be ignored, but they do not mean you have prostate cancer. It's more likely they're caused by something else, such as prostate enlargement. Cancer is a condition where cells in a specific part of the body grow and reproduce uncontrollably. The cancerous cells can invade and destroy surrounding healthy tissue, including organs. 1 in 2 people will develop some form of cancer during their lifetime.
We have found that knowledge is of great benefit to the patient. It enables him to play an active part in the decision-making process, for example in selecting the best treatment See more here. Know the risk factors of PCa.  See here

This site has been compiled by PCa survivors. We don't claim to have specialist knowledge other than that gained by PCa patients during their treatment.
We offer a friendly welcome – join us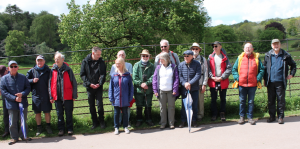 Are you just diagnosed, or do you suspect that you may have prostate cancer? Then for friendly peer support and an introduction to Prospect email prospect.bristol@gmail.com or call the Tackle helpline, which will put you in touch with us: 0800 035 5302. You can join us for a small subscription by filling in the PDF membership form here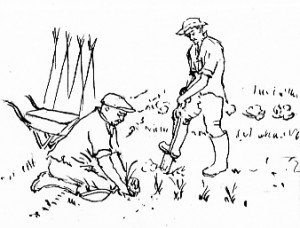 Having the conversation…
"Manversation" is a campaign to encourage men to speak about prostate cancer, particularly the advanced prostate form. Tackle have collaborated with Orchid, the male cancer charity, and put their name to a video and supporting material on the Manversation website.
Myths debunked and spotting fake cancer news
Cancer myths debunked. See here. And here are tips about cancer myths around food. Also here is a link to info on the causes of cancer
New information for at-risk Black men
One in four black men will get prostate cancer – double the overall risk faced by all UK men. Are you are risk? See here And reducing barriers to screening in Black men with PCa – See more here And US research is addressing the disparity by focusing on identifying which genetic elements in Black men may lead to a higher risk of developing and dying from PCa. See here
Tiger or pussycat? New test found

It's a big problem to tell the difference between slow-growing cancers and aggressive ones. See here  Now a test that spots dangerous PCa tumours has been developed. In a trial, Cambridge University researchers attached a non-radioactive form of carbon to a sugar-like molecule and injected it into a vein near the tumour. They found that if the carbon was retained by the tumour, it indicated the cancer is aggressive (Oct '22). More here
Cancer 'as unique as fingerprints'
Each person's cancer is as unique as their fingerprints, said Professor Gillies McKenna, Director of the CRUK/MCR Oxford Institute for Radiation Oncology. This created an opportunity for more precise treatment.