We are a friendly and supportive network that usually meets at BAWA, Filton. Because of COVID-19, meetings are held via Zoom. Meeting details are in the column on the left. Our group aims to:
Support men who suspect they may have prostate cancer or who have been diagnosed and feel they need more information or support to decide on the best way forward. Our members have been through a variety of treatments and many are willing to talk to newcomers about any issues. A list of these members and the treatment they have had is available via committee members.
Provide a local informal meeting place for prostate cancer patients, where personal experiences of treatments can be exchanged. We orgagnise occasional walks (see below) but our usual meetings in non-Covid times are at 7pm at the BAWA, Filton – directions here
Keep patients in touch with medical professionals and up-to-date knowledge of medical developments and local arrangements for treatment.
Champion the cause of prostate cancer patients and encourage all men over 50 to receive an annual PSA check.
Raise awareness of prostate cancer.
We have found that knowledge is of great benefit to the patient. It enables him to play an active part in the decision-making process, for example in selecting the best treatment.
We offer a friendly welcome – join us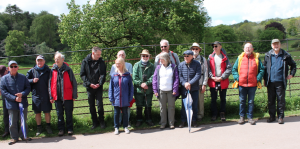 Are you just diagnosed, or do you suspect that you may have prostate cancer? Then for friendly peer support and an introduction to Prospect email prospect.bristol@gmail.com or call the Tackle helpline, which will put you in touch with us: 0800 035 5302. You can join us for a small subscription by filling in the PDF membership form on the Contact/Join us page.

This site has been compiled by prostate cancer survivors. We do not claim to have specialist knowledge other than that gained by prostate cancer patients during their treatment.
Regional co-ordinator needed
Tackle need a Regional Co-ordinator for Western Counties. The holder acts as a focal point for communications on region-specific topics between the new chairman, Ken Mastris, and member groups in the area. In addition, he or she will participate in occasional meetings or teleconferences. All expenses are reimbursed. If any Prospect member wishes to volunteer, they can email info@tackleprostate.org
Protected from despair…
George Monbiot writes in the Guardian that the principles that define a good life protect him from despair, despite a diagnosis of prostate cancer and the 'grisly' operation he faces (Mar '18). See here
We give illustrated talks
Our Mike Broxton gives prostate cancer awareness talks to interested groups, including those with learning disabilities. To arrange a talk, contact prospect.bristol@gmail.com or 0800 035 5302.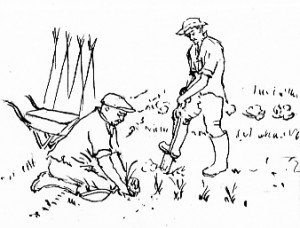 Having the conversation…
"Manversation" is a campaign to encourage men to speak about prostate cancer, particularly the advanced prostate form. Tackle have collaborated with Orchid, the male cancer charity, and put their name to a video and supporting material on the Manversation website.
Myths debunked and spotting fake cancer news
Ten cancer myths debunked. See here. And also here are six tips to spot cancer fake news
New information for at-risk black men
One in four black men will get prostate cancer – double the overall risk faced by all UK men. Are you are risk? See here
Energise wins award
The exercise-based cancer rehab programme Energise won the Together We Achieve award for 2016. The award, announced at the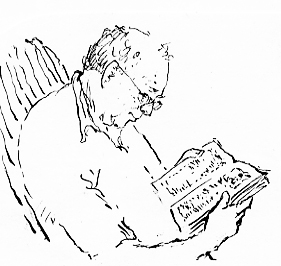 inaugural Health & Care Awards in March '17, recognises teams working together to deliver improved patient care and public health. See a video about their work here. For more information on Energise see our Helpful links page.
New research strategy launched
Prostate Cancer UK has launched an ambitious 10-year strategy setting out how it will invest in the most innovative research to create a step change in our knowledge of prostate cancer. See here. And we have more research news here.
Swedish test shows promise
Swedish researchers found a test which is a potentially a game-changing step forward for prostate cancer risk assessment.
It involved genetic and protein biomarkers (the S3M) and was much better than PSA alone at detecting potentially dangerous prostate cancers. The Swedish results give compelling evidence the S3M risk assessment model can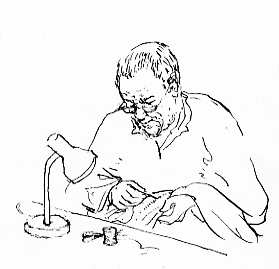 dramatically cut the number of unnecessary biopsies, without compromising patients' safety. But Prostate Cancer UK says it's going to be important to validate this study in a more diverse population before it can accept that it will work elsewhere. It is funding more research to develop a new UK risk assessment tool. These plans are still going full steam ahead, and PCa UK expects to have more to say about this later. See more here.
Tiger or pussycat? That's the problem
It's a big problem to tell the difference between slow-growing cancers and aggressive ones. See here
Cancer 'as unique as fingerprints'
Each person's cancer is as unique as their fingerprints, said Professor Gillies McKenna, Director of the CRUK/MCR Oxford Institute for Radiation Oncology. This created an opportunity for more precise treatment.