Counselling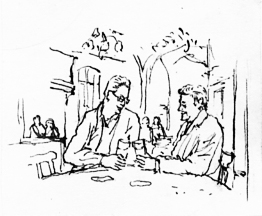 There are many times in our lives when we all really feel we need someone to talk to and to listen to us and this is basically what counselling is. Prostate cancer can have a huge, far-reaching impact on your life and if you are in this position being heard properly can be really important. You may it difficult to handle the diagnosis and the subsequent treatments with all the side effects.
Things you can normally cope with, such as going to work, gardening, meeting friends, might become more difficult, and become less important to you. Your intimate relationships might change because of your treatment. Many people with cancer have confusing and upsetting feelings of anger, guilt and sadness. And feeling that you're not in control of your life at this time can be very distressing.
What counselling does
Counselling provides a safe, supportive and confidential environment at a regular time and place where you can explore these feelings. Counsellors support you in putting into words what is happening to you and help you think about and bear your experiences. They won't give you advice but will support you in finding your own way of understanding and living with your difficulties.
How to get help
In the first place it is worth discussing the position with your doctor. Many GPs' surgeries now employ counsellors. If there isn't one at your doctor's, they will be aware of local counselling services.
Counselling in Bristol
The Cancer Information and Support Centre at the Bristol Haematology and Oncology Centre offers a free and confidential service where you can discuss how cancer is affecting you. It provides information also on all aspects of living with cancer. Telephone the helpline on 0117 342 3369 or email via
The Harbour provides a counselling service for people from Bristol and Bath and surrounding areas. No charge is made but donations are welcomed. The Harbour, 30 Frogmore Street, Bristol BS1 5NA. Telephone 0117 925 9348 or email: info@the-harbour.co.uk
We Hear You – provide specialist counselling and emotional support for children and adults affected or bereaved by cancer or any life-threatening condition. This includes the individual diagnosed and their friends, family, carers and colleagues. The service is available in Somerset, Bath and North East Somerset, Swindon and Wiltshire. For more information about current services, groups and courses, please visit wehearyou.org.uk. Telephone 01373 455 255 or email:Â info@wehearyou.org.uk
More information
If you want more information on counselling click here