Next meeting
Next BAWA talk and coffee morning

New research explained: Ryan Edgington is to talk to us at BAWA, Filton, on November 8 about the RaNT (Raman Nanotheranostics) progrmme. It is a £5.7m project developing a new technique which aims to detect and treat cancers non-invasively, using tiny, specially-designed gold particles and infra-red laser light. Learn more here  OUR September BAWA meeting heard a Zoom talk by David James, Head of Patient Projects, Prostate Cancer Research. Hear a recording of the talk via this link. The next coffee morning will be on November 4, 10am to noon. It will be at the Penny Brohn centre, Chapel Pill Lane, Pill, BS20 0HH. Next year our walks will be around Clapton-in-Gordano on April 1 and the autumn one will be around Ashton Court on October 7.
Tim Bond, below, was elected chairman of Prospect at the 2021 AGM. He replaces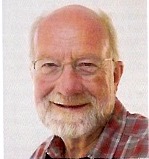 Malcolm Gamlin, who retired after 13 years in the role. Malcolm was thanked for his hard work. Mick Broggio resigned as secretary but volunteer Martin Webb was co-opted by the committee in July and elected at the AGM. Other committee members were re-elected at the AGM too.
E-cycling for men with PCa



At BAWA on January 10 Jessica Bourne of Bristol University is to give an overview of an e-cycling study designed for cancer survivors. The researchers want to find out if people recovering from breast cancer and PCa are interested in using e-cycles to increase their physical activity. Jessiica will bring cycling instructors too, to hear our experience of living with cancer so that they can gain a better understanding of the condition.
PSA tests for some over-40s?
Some men should have annual prostate checks after 40 to spot early, treatable cancers, UK experts say. Targeted PSA screening would save lives, the Institute of Cancer Research team says, even though that blood test is not accurate enough to offer more widely. The idea was trialled in men at high genetic risk for certain cancers (Oct '21). More here
Look Good Feel Better workshops



The Look Good Feel Better workshops for men might be of interest to members. They invite men for a relaxed online session on November 2 from 10am to noon. The workshops not only offer some great skincare and grooming advice from experts but also include a guest speaker each month talking about the various ways they can help support men living with cancer. To book click here
Why hormone therapies fail



Studying the cellular metabolism of PCa, a team of US researchers identified a key reason hormone therapies eventually fail, while also laying out a way to bypass the problem using an entirely new therapeutic approach (Oct '21). More here
Nutrition and prostate cancer
A video of the Prostate Cancer Research webinar session on this subject is available on demand at pcr.org.uk/living-well-library/september A copy of the presentation is available at: https://www.pcr.org.uk/wp-content/uploads/2021/09/Prostate-Cancer-and-Nutrition-Webinar-1.pdf  For more information or how to contact the presenters visit https://www.functionalmedicinewimbledon.com
Good news for advanced patients
Apalutamide has been approved, Prostate Cancer UK reports. It means hormone treatment willl now be offered to those with advanced PCa who cannnot or should not receive chemotherapy as well as those who have become resistant to tranditional hormone therapies (Sept '21).
Test might detect 50 cancers



NHS to trial 'revolutionary' blood test that can detect 50 types of cancer early (Sept '21). See here
Memorial to tour UK



You can add a loved-one's name to a Prostate Cancer UK memorial that will soon tour the UK. See how here
Covid vaccine tech 'could beat cancer'



The Oxford-Astra Zeneca Covid vaccine technology has been used to design a jab that could treat cancer (Sept '21). Sky News
Enzalutamide (Xtandi) approved

Important news from NICE for the 4,100 men each year who are unsuitable for the standard treatment of docetaxel chemotherapy and who have, until now, had limited treatment options (June '21).  More here:
Study into black men's higher risk
In partnership with Movember, Prostate Cancer UK is funding a study to help find out why black men are at higher risk of PCa than other ethnic groups. More here
Research into advanced PCa



Prostate Cancer Research is to fund five new research projects into advanced PCa. They will target signalling to stop cancer spread; target sugars to stop cancer spread; investigate the proteins that drive cancer spread and treatment resistance; develop software to predict which cancers will return and explore the link between fat and PCa.
New vaccine 'could prevent PCa'
Dogs sniff out worst cancers
Dogs can detect the most aggressive forms of PCa and could help develop a "robotic nose" to find the disease, a study says  (Feb '21). More here. And another study suggests daily coffee drinking lowers PCa risk, (Feb '21). More here
Drugs to fight cancer resistance
The world's first drugs designed to stop cancer cells becoming resistant to treatment could be available within a decade, scientists have said (Jan '21). More here
Urine test detects PCa

A new technique detects PCa with almost 100% accuracy within 20 minutes using only a urine sample (Jan '21). More here
Bone scan breakthrough



A new bone scan technique can identify men with advanced PCa who'll benefit from radiotherapy. This ground-breaking achievement could help extend the lives of 25-30% of such patients (Jan '21). See more here
Good news re Olaparib



Olaparib has given new hope to men with incurable PCa, says the Daily Mail in this article.
Big change in PCa diagnosis
The biggest diagnostic development in PCa diagnosis for 50 years – that came about when NICE advised that all men at risk of PCa should have an MRI before a biopsy. The change has had a worldwide effect. See more here
Check your risk in 30 seconds!
An online 30-second risk checker has been launched which men are encouraged to take –Â  see here
Good news on abiraterone



NICE agreed to an appeal by Prostate Cancer UK to reverse its decision to restrict abiraterone for advanced PCa (Jul '20). See more here. UK deaths from PCa exceeded 12,000 in 2019 for the first time and it overtook breast cancer as the most common cancer (June '20). See more here. And a new type of immune cell which kills most cancers has been discovered. More info here  Screening: An expert explained why finding a suitable method is vital but is difficult. More here